No-Wet GreenWay Products
NoWet GreenWay products are more advanced than regular soap used for a mobile car wash. It has been proven that our products for waterless car wash are usually better than using water-based solutions.
Get the GreenWay Advantage
Get a showroom shine with a protective all-weather finish
Contains Carnauba wax plus the finest polishing agents
Contains no silicone or abrasive agents
Provides UV protection
Saves water and protects water sources
Made from all organic ingredients
No flurocarbons
No need for multiple products
Made in U.S.A.
---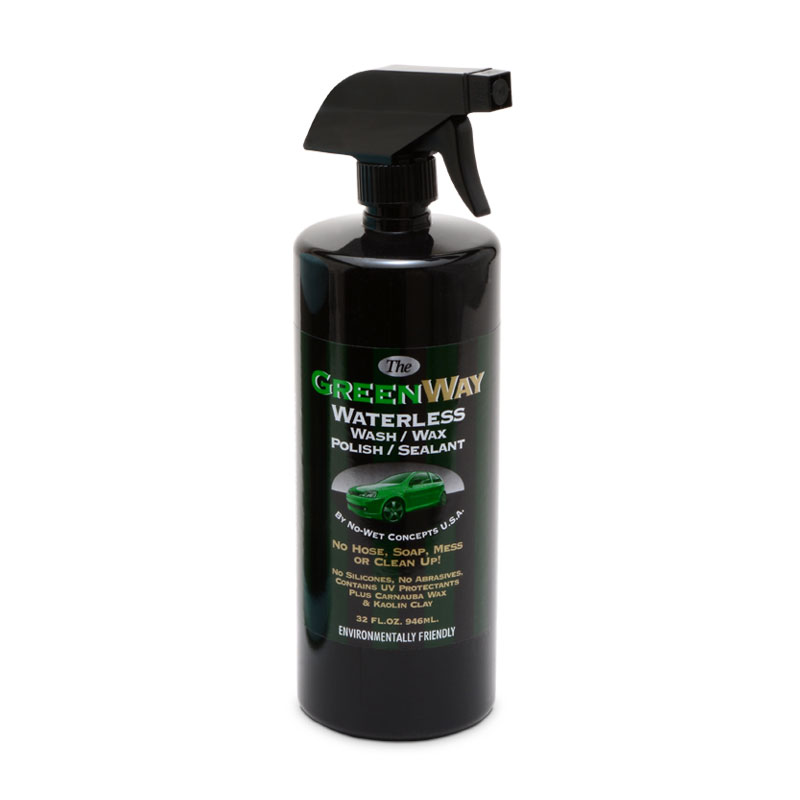 GreenWay Waterless Wash/Wax Polish/Sealant
32 oz (946 ml) Spray Bottle
Product No. G99732
---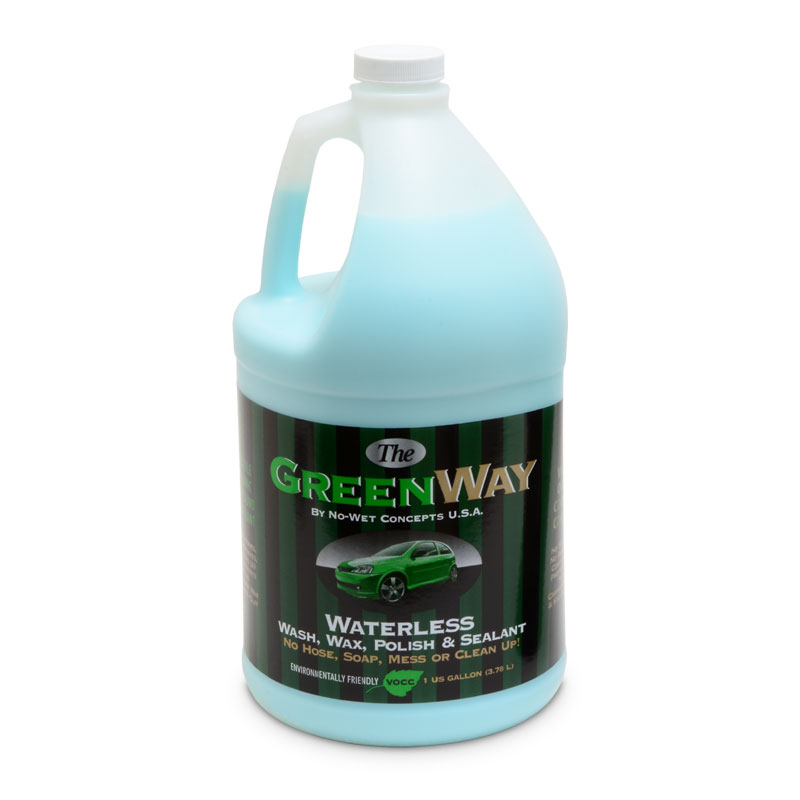 GreenWay Waterless Wash/Wax Polish/Sealant
1 Gallon (3.78 L) Refill
Product No. G99128
---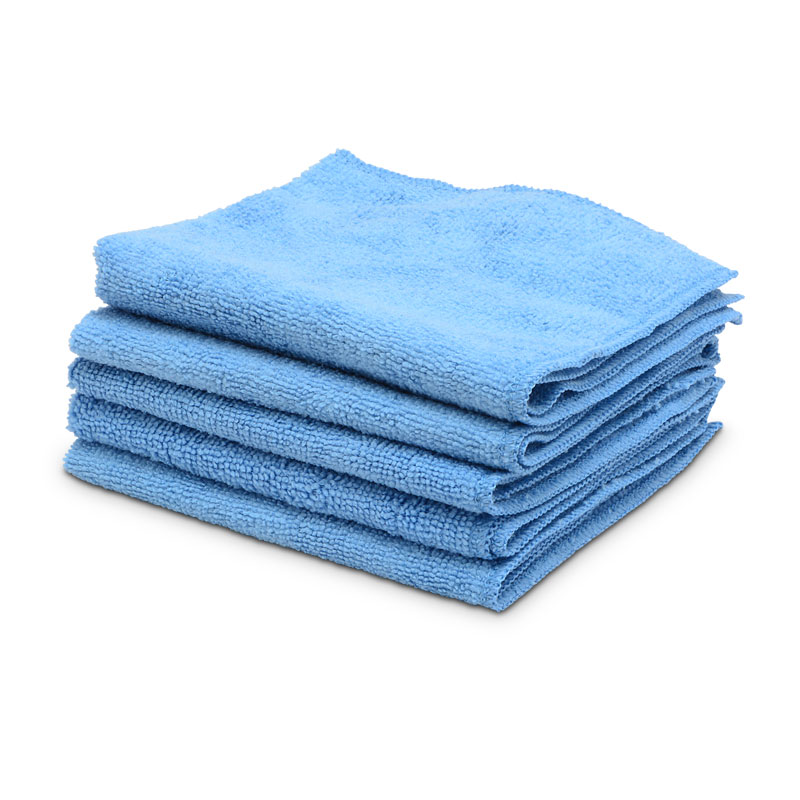 GreenWay Microfiber Towels
12″ x 12″ Cotton Microfiber
12 Towels per package
Product No. G99712
---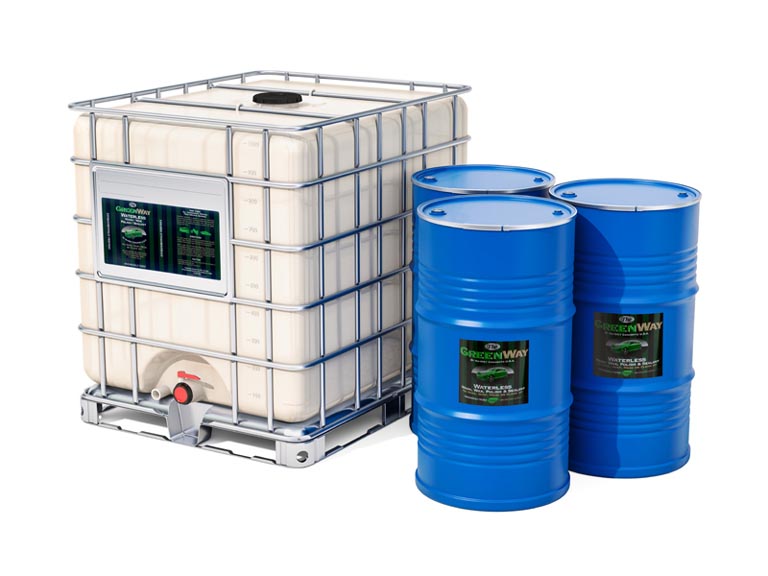 GreenWay Waterless Wash/Wax Polish/Sealant
Bulk Containers:
55 Gallon Drums – Product No. G99055
275 Gallon Totes- Product No. G99275